November 16th, 2012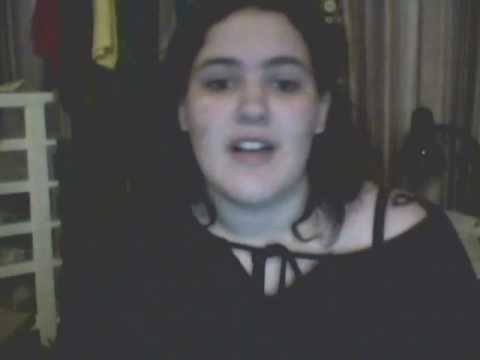 I'm tired of my body being a topic of conversation during foreplay.
The truth is, when kissing leads to touching and clothes start coming off, I get scared.
As hands cover my thighs I remember when I had the pleasure of only being ashamed of the fat on my body.
That's an easy thing to get over because they know before they get you in bed, that you're fat.
He got what he bargained for on that one but the most embarrassing part of my body is not visible while I'm clothed.
Tonight his touch burns me with fear as if his fingernails were claws dancing recklessly above my veins.
As soon as my legs are bare, I get goosebumps of anticipation.
The god damn tattoo draws attention and I hope he doesn't notice,
But I feel his kisses slow down when he reaches my thighs.
His fingertips start tracing in a different way, feeling the way how scars raise millimeters above the skin still managing to stand out like mountains in Kansas.
I stop moaning in sync with his movements. I know what comes next.
Shifting up on his arms he looks at me, climbing back up my body to kiss my lips.
"I'm sorry." He tells me, "I'm sorry."
Having to push away the hope we're going any further tonight, I sigh, letting out months of curbed frustration.
"It was a long time ago. Don't be sorry."
He doesn't like this answer. He wants to stay up and talk about them. He wants me to tell him a story about every time I bled. Then he'll be okay with it. He needs a reason.
I remember when I wanted people to ask. I wanted them to notice and care and pay attention and now the scars host pure resentment.
I wish I would of used the medication earlier.
I wish I would of cut more so I could claim it was a skin condition.
I wish he was blind so he wouldn't notice
but I never wish to go back.
Ashamed of the defects but solid behind their reasons.
This is not a topic of conversation, at least, I don't want it to be.
Not every sad man on the bus needs to comment on the lighter burns covering my arm.
I just want to be able to have sex without telling them, "Yeah. I used to cut myself. I used to burn myself. I used to rip my skin open because I couldn't breathe or think or live without it."
Why aren't self induced scars as sexy as the results of last year's knife fight?
Why can't we fool around strategically placed silence?
Either way, you won't want to talk to me in the morning.
Either way, the scars will still be there, I can only hope they keep fading
like your faith in me.